We are MEDIK Hospital Design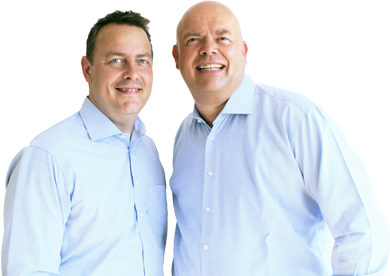 We are specialised in the construction of buildings for the health sector: From renovation to the construction of new functional rooms up to the building of completely new OR-departments by using a studwork and the turnkey-projects of new ICU-departments.
Across the world we design room concepts for your demand in operation theatres, endoscopy-, CTI-, MRI- and ICU-rooms made of glass and light. We design walls, doors, ceilings, cabinets and floors. We are unique in this sector, because we support the whole process from planning to the handover of the finished construction, by ourselves. We have more than 30 years of experience in the field of medical engineering.
We are MEDIK Hospital Design.
We are pleased to meet you!
CHANGE IN THE MANAGEMENT
Hamburg, 18 January 2023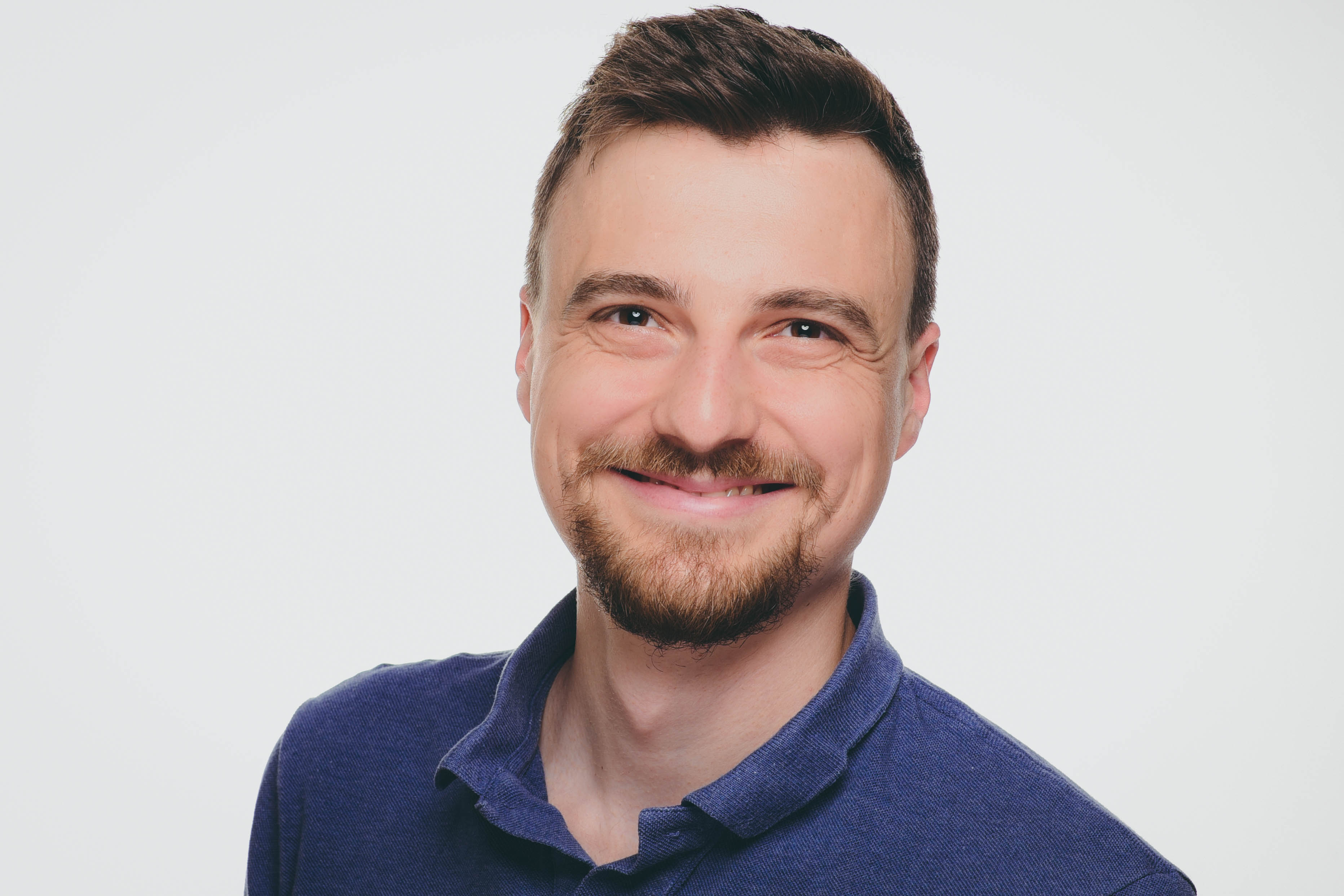 It is with great pleasure that we announce the appointment of our employee Daniel Wessel as Managing Director of MEDIK Hospital Design with immediate effect. In this role, he will support the company's founders Jean-Paul Isroe and Thomas Lütke-Kappenberg, who will remain on the management board.
Mr Wessel has been with us as "Employee No. 1" virtually since the very start. Over the years, he has continuously developed both personally and professionally and has played a major role in our success. Not only is his skill in strategic corporate planning decisive, but also his motivated commitment in the operational area. His reliability and great circumspection, which nevertheless never loses sight of the details, have made him a valuable and valued contact person for partners and clients alike in the past.
We are pleased that we can continue to retain Mr. Wessel as a valuable source of inspiration and trust that thanks to his complex professional and industry knowledge as well as his prudent manner, he will continue to contribute transporting our company values internally and externally and to continuously develop the quality and efficiency of our processes.
We wish Daniel all the best in his new position, much success and the necessary portion of joy!
Jean-Paul Isroe
Thomas Lütke-Kappenberg
Will you be visiting the Arab Health 2023?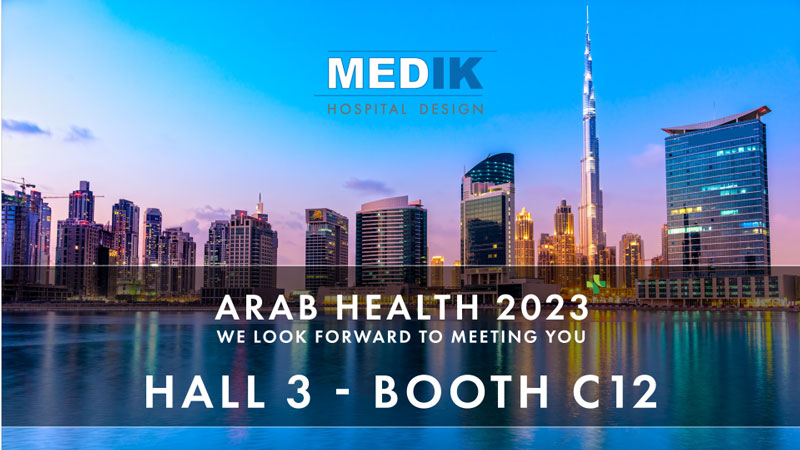 Merry Christmas and a Happy 2023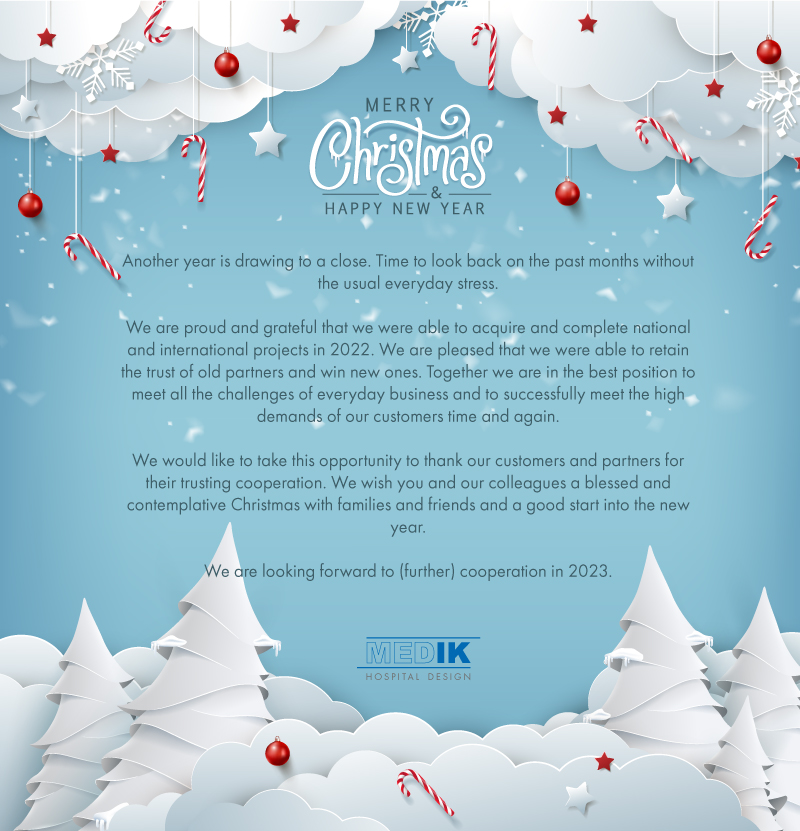 MEDIK goes "down under"

MEDIK Hospital Design appoints Wilhelm as exclusive representative in Australia and New Zealand for its innovative modular wall system, providing the most modern, durable, hygenic modular wall solution for high acuity spaces in hospitals.

Sydney, Australia and Hamburg, Germany, October 2022. Wilhelm Integrated Solutions (WILHELM) has taken another step on it's mission to improve the standard of health in Australia and New Zealand by becoming the exclusive distributor and installer of MEDIK's range of modular wall systems.

The popularity of sustainable modular construction is transforming healthcare construction throughout the world. Australia is fast adopting this trend and modular operating rooms are installed in a number of facilities nationally, in both public and private sectors.

According to Chad Wilhelm, Managing Director of Wilhelm "With traditional construction methods for Operating Rooms (ORs) and Intensive Care Units (ICUs) taking months to complete, it's little wonder that more and more facilities are looking at modular systems to significantly reduce risks and construction time". This becomes especially important with refurbishments, as every extra day a room is unavailable for use, it results in longer patient wait times and a compounding loss of revenue."

"The ability to offer a modern total solution to hospitals has been a high priority for us" said Wilhelm. "The addition of MEDIK walls to our digital operating rooms, lights, pendants, and leading infection prevention and control products now means that facilities have the ability to deal with a trusted single partner from design to construction, training, maintenance and support".

The MEDIK MEDglas® solution combines glass and light, enabling the inclusion of photorealistic 3D prints to be incorporated into the glass panels, enabling the creation of an attractive aesthetic that benefits both hospital staff and patients. The specially tempered security glass is resistant to scratches and cracks and the facilities look just as good ten years later as they did the first day. Sustainable, lifelong efficiencies are realised as modular wall solutions require little maintenance and provide a hygienic ideal clinical environment.

With more than 30 years experience in the field of medical engineering and design, MEDIK products are used extensively used in Europe, United States, Middle East, Asia and now in Australia and New Zealand.

"We are very excited to have Wilhelm Integrated Solutions as an official partner," said Thomas Lütke-Kappenberg, Managing Director and Owner of MEDIK Hospital Design. "Ever since we started out, we have been working towards providing high quality solutions to hospitals worldwide. We strive to design and build work environments that are durable, hygienic and aesthetically pleasing for those that work or are being treated in them, while at the same time being cost-efficient. Having Wilhelm as a partner that shares our visions makes us rejoice to have taken another important step in this journey."

Wilhelm intends to promote to hospital owners, governments, and architects the benefits of adopting modular wall systems in more hospital builds. "Whilst initially the costs may be a little higher, the benefits of a more modern design that is sustainable, easy to clean, lowered ongoing maintenance and an improved aesthetic for both clinicians and patients makes modular wall systems a compelling proposition. We hope to see more systems being specified as a requirement in the future" said Chad Wilhelm.
CELEBRATE SUCCESS!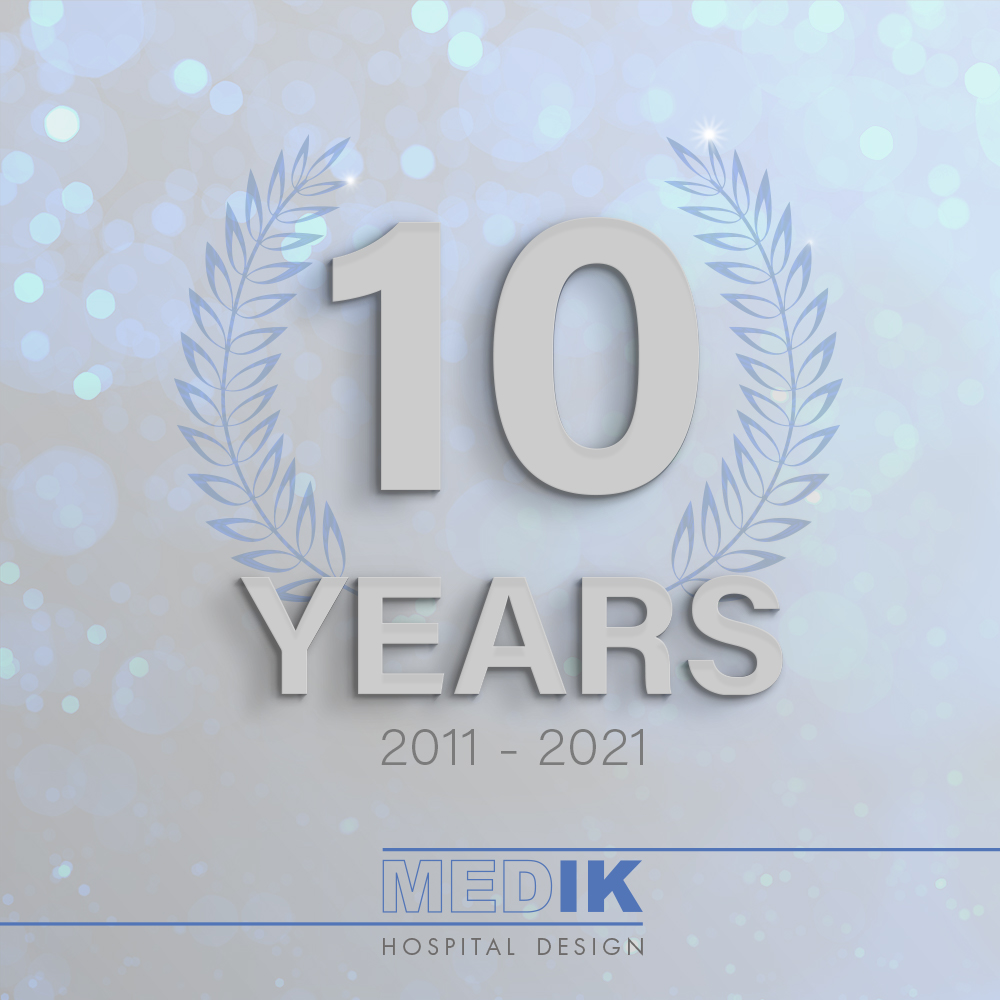 Exactly 10 years ago today, we officially founded MEDIK Hospital Design.
What started with a highly motivated duo has developed into a big family. Each and every one of our more than 60 colleagues worldwide contributes with their individual talents to further expand our strengths. A heartfelt thank you therefore to our fantastic employees - you have made MEDIK what it is today! Over the years, our colleagues from Memmingen have grown from partners to members of the family and with our offices in Dubai and Switzerland, we have been able to create a little home for our employees in the Middle East and Switzerland.
In the past 10 years we have successfully realized countless small and really big projects and were allowed to cooperate with wonderful customers and distributors all over the world. Thank you for inspiring us throughout these years! Many of you have become true friends and a part of our MEDIK family over the years. Your satisfaction motivates us every day again to give our best.
In the future, we will continue to contribute with innovative products to make hospital working environments more comfortable, hygienic, beautiful and safe - for the benefit of medical staff and patients.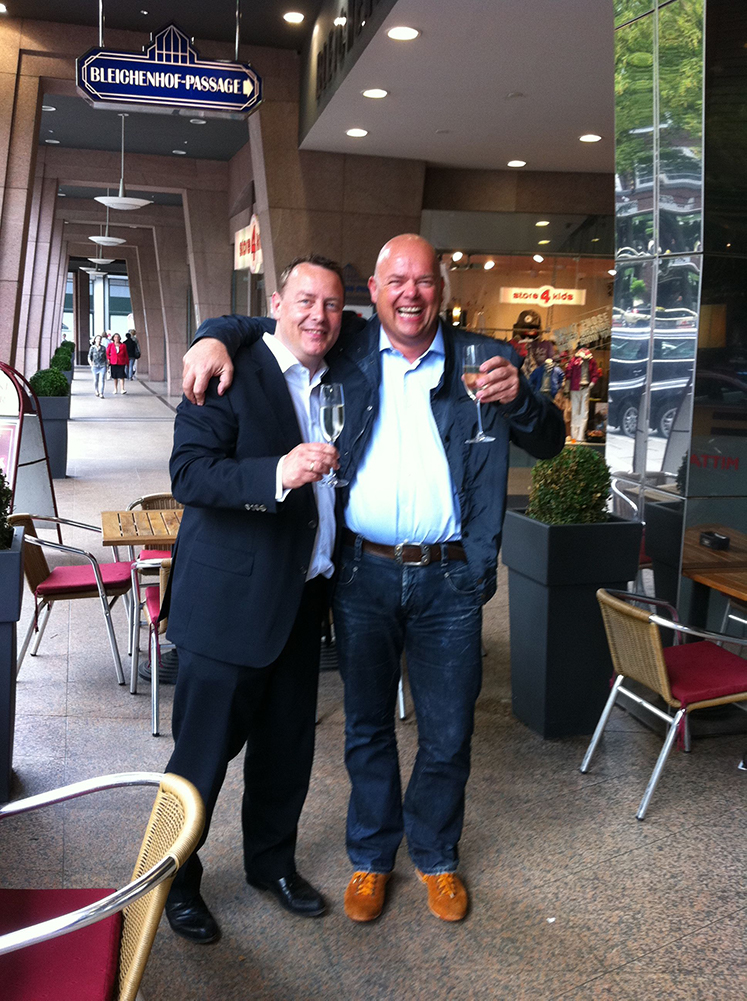 Thomas Lütke-Kappenberg
Jean-Paul Isroe
MEDIK is now ISO certified
Providing a standard you can rely on


We are proud to announce that we have passed an in-depth set of assessments to achieve the honor of ISO-9001:2015 certification for our quality management system!

MEDIK has been paying attention to high quality standards and continuous improvement of our business ever since we started out in the market. Making this 'official' was merely the final step in committing to the expectations we have of ourselves.

Achieving ISO 9001:2015 certification was a team effort – and this team is much looking forward to keep on realizing outstanding modular room designs with you!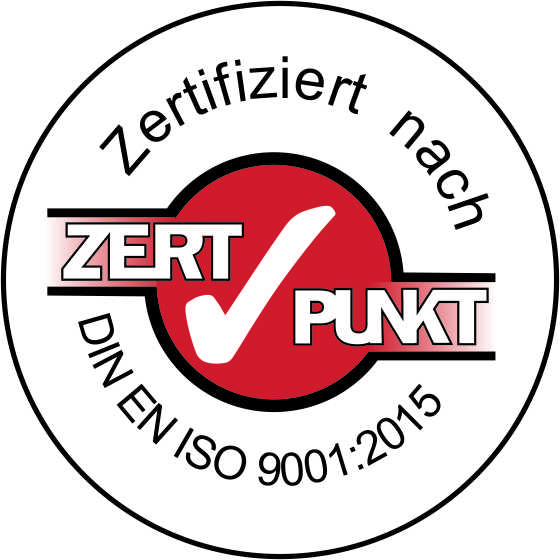 Finished project | St. Claraspital Basel
The newly built extension "Hirzbrunnen Haus" was officially handed over to the St. Claraspital Basel on August 14. We warmly congratulate the whole team and wish them all the best for the future!

We are especially proud that we were able to play a major part in the realization of the 2900m² OR department with its 8 modular glass ORs and the associated structures such as 3 flow zones, 8 ante rooms, a recovery room and the corridors.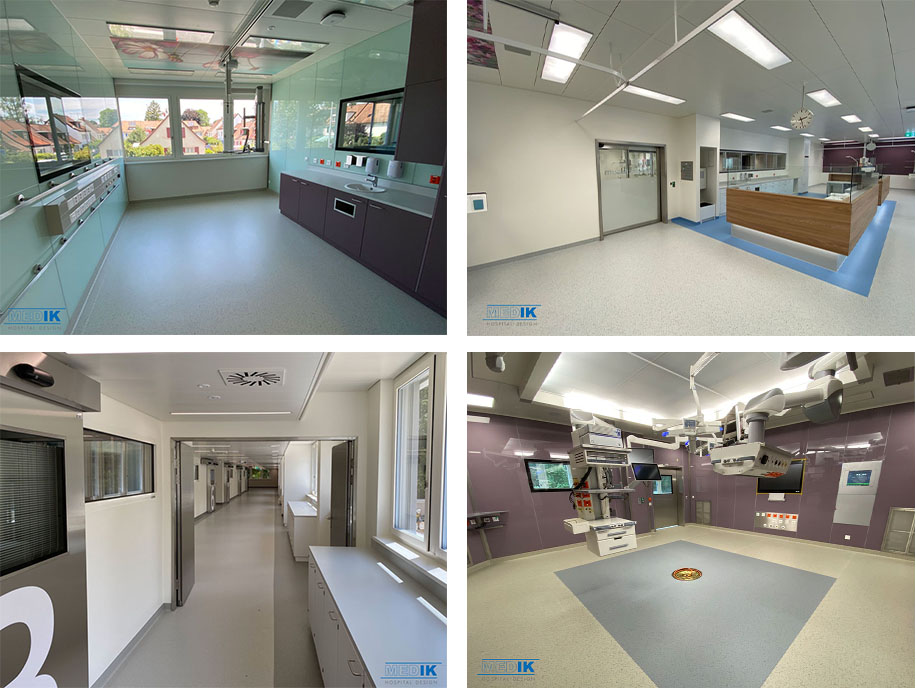 Inauguration of our Dubai Showroom
Since the very beginning, MEDIK has been and will continue to be very committed to the Middle East. We are fortunate to have been given the opportunity to realize many outstanding projects already and are looking forward to being part of many more of these to come.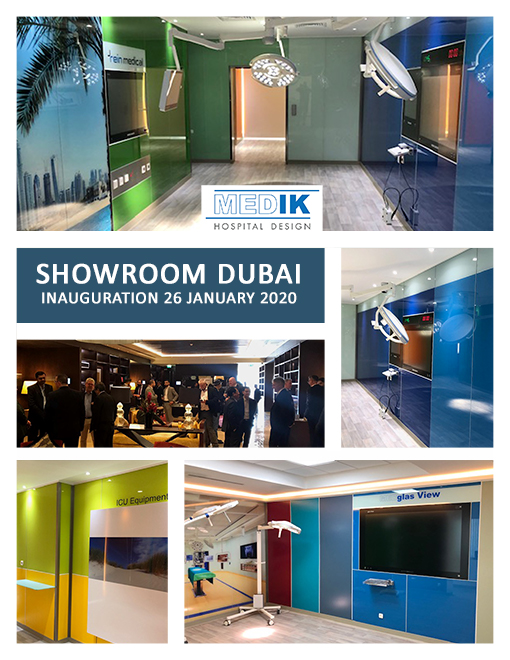 In the run-up to this year's Arab Health, we had the immense pleasure to welcoming 65 guests to the inauguration of our Dubai Showroom and Office. Customers and distributors from 20 countries took the opportunity to visit this new hub for Middle East and Africa.
Our showroom will give potential customers the opportunity to have an easy-to-reach on-hand experience of our products for ORs and ICUs. At the same time, the new office with modern meeting facilities will provide a comfortable environment for meetings. With 5 employees, it is also an ideal base and competence center for an even faster support for our partners and projects in the region.
For further information, please feel free to contact us at any time.

We are looking forward to welcoming you in Dubai!